How to throttle bandwidth on a Cisco ASA5512
Here's a great little trick to limit your ASA's speed which can be beneficial if your ISP charges you for how fast you go. E.G. Your ISP provides you a 100Mbps burstable connection, but they allow you to utilize a 20Mbps average. Since you know your data usage has small spikes but peaks it's throughput on overnight transfers a 22-30Mbps speed limiter on your ASA may help you get to your ISP billing sweet spot.
Under:
Configuration > Firewall > Service Policy Rules
Click on Add > Add Service Policy Rule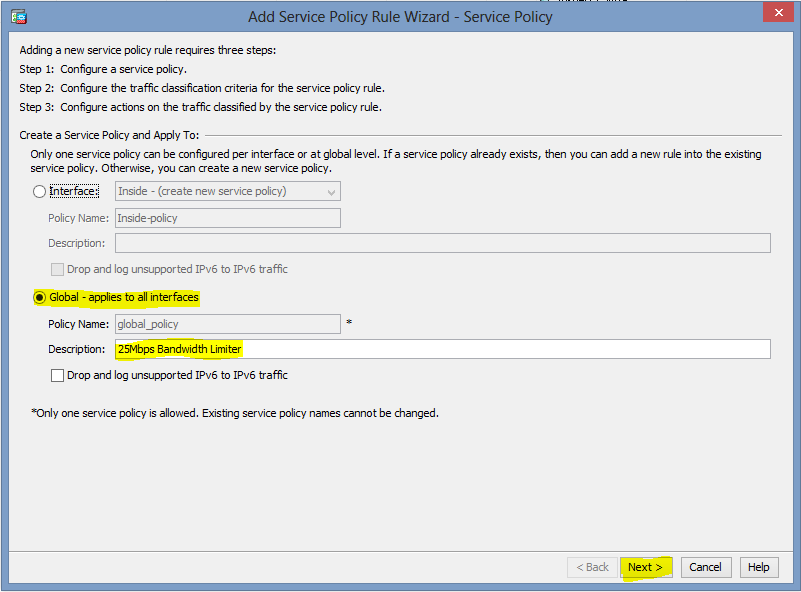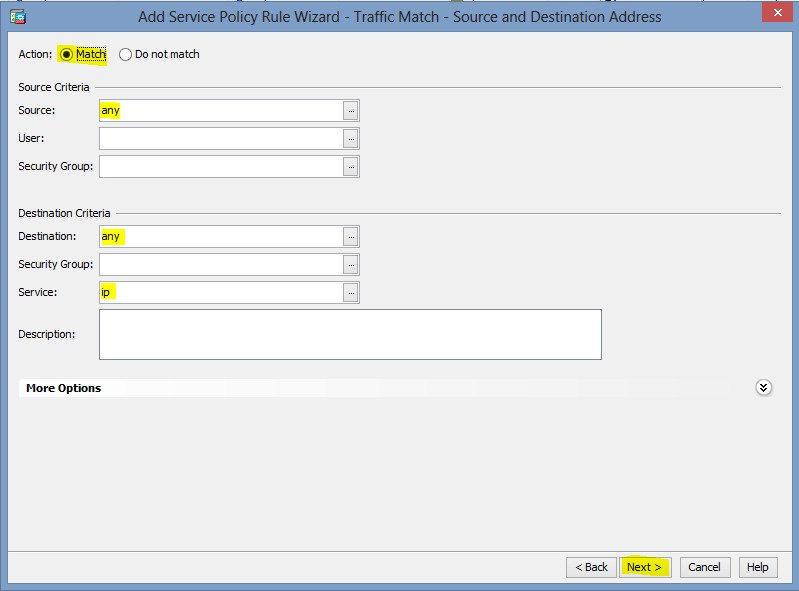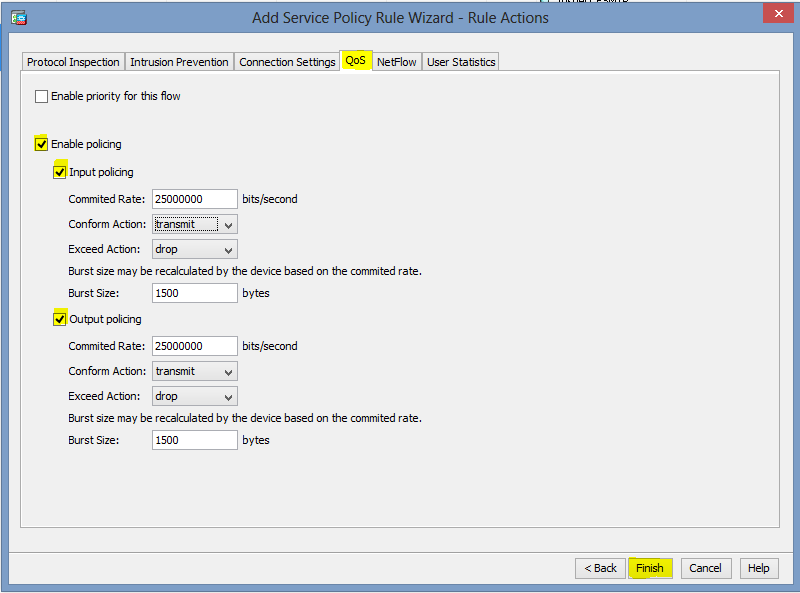 1,000,000 bits/second = Approx 1Mbps so to throttle to 25Mbps 25,000,000 bits/second was used.
Additional commands ran from CLI: (Note the ASA will temporarily drop its connection when ran)
clear local-host
clear service-policy
After making the changes on the ASA both upload and download streams are throttled to a maximum of 25Mbps, however for about half a second or so the initial speed starts around 55Mbps and as the QOS engine is moving the data it then throttles it down to the rule. I spoke with Cisco on this and they said that this behavior is normal and that there is no other way to apply this type of hard provisioning.

When we need to open up full speed all we have to do is uncheck the applied QOS rule and hit apply.
This concludes How to throttle bandwidth on a Cisco ASA5512