Outlook 2013 slow to open (FIX)
If Outlook 2013 is opening slowly you can disable hardware graphics acceleration which may help speed things up by clicking:
File > Options 
Then select Advanced on the menu to the left then scroll down and check the box that says "Disable hardware graphics acceleration". Now click the OK button and restart Outlook for the changes to take effect.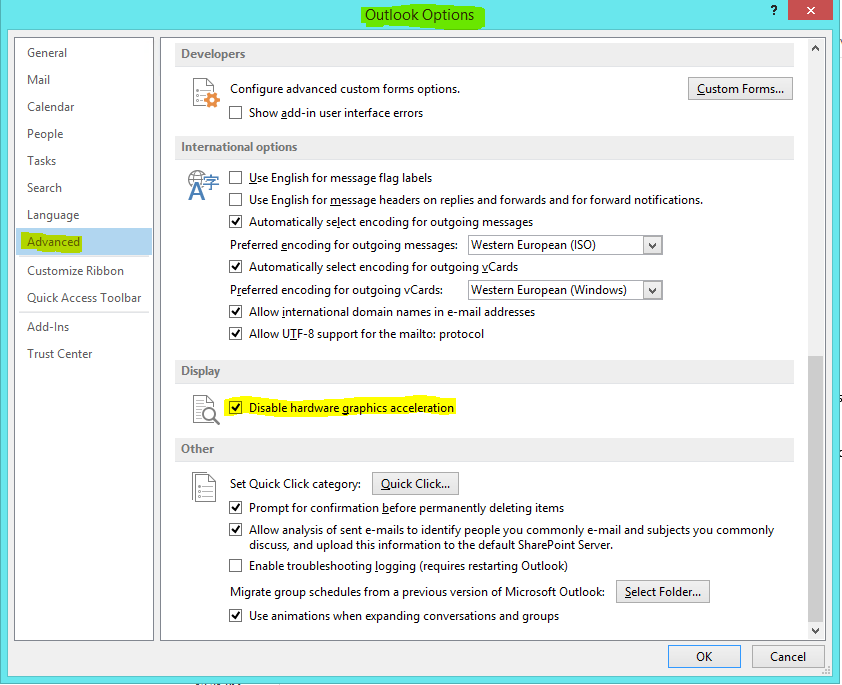 This concludes how to fix Outlook 2013 slow to open tutorial that shows how easy it can be to fix a small application annoyance with just a single checkbox.