Windows Server 2012 R2 Data Deduplication
I loaded up a Windows Server 2012 R2 on a older PE2950 to repurpose a retired machine for another purpose on the network.
Before installing deduplication
Installing Windows Server 2012 R2 Data Deduplication:
Open Server Manager and click on "Add roles and Features"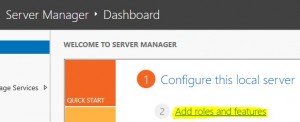 Follow the yellow click road J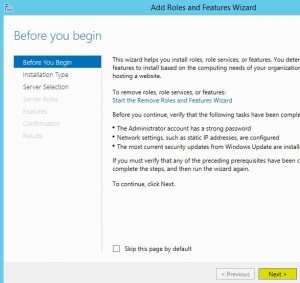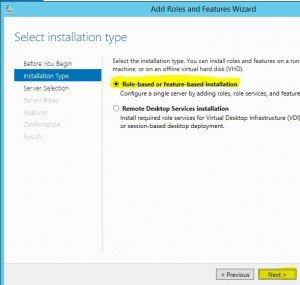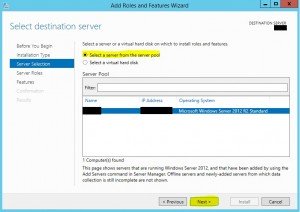 If you don't select file server then it will force you to enable it before continuing the installation of Data Deduplication.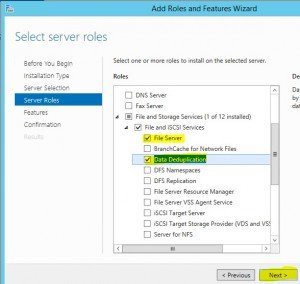 Keep clicking next until the Install button is available. At this point you can also select to restart automatically if needed. If this is being performed on a production server applicable downtime should be assigned before continuing. Also after this is installed performance will be affected during the deduplication process so keep that in mind before running the deduplication.
A little space was taken to install these features. (about 19MB)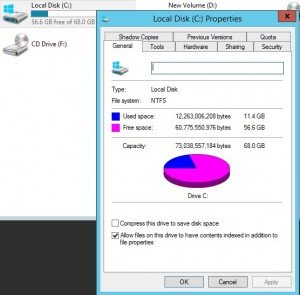 In Server Manager click on File and Storage Services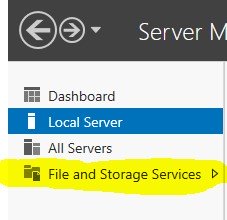 Then click volumes and right click the drive you want to deduplicate data on.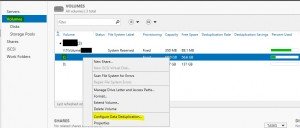 If the server isn't being used in a VDI environment then just select General Purpose File Server and click OK unless you have certain file extensions or folders to exclude.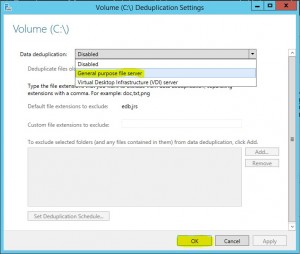 You can also set the deduplication schedule before clicking OK.
It errored on the system disk but I tried it again on a different disk (which is mirrored through Windows) and it completed without any issues.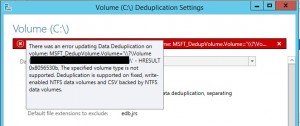 I ran the deduplication manually by running:
" Start-DedupJob –Volume D: -Type Optimization "
CPU utilization was consistently around 10% however did jump up to 30% for a little bit when I first started to run that cmdlet.
Run " Get-DedupJob " from powershell to see the progress of the deduplication running.

With a handful of documents (pdf and docx) a ISO of the OS and a 10GB VHD it achieved 8% deduplication.
After making an exact copy of an ISO file I refreshed the server manager and the deduplication went down to 6% from 8%.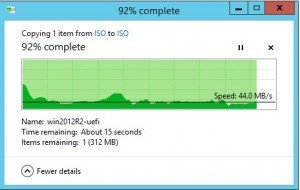 I manually ran the deduplication again to see what it could achieve on a duplicate ISO file.
BOOM! 27% deduplicated!!! Not bad Microsoft… Now if we can only get rsync J